Power in motion
KAPPAOIL is an independent company established on 1992 by its President Mr. Krenar Lasko  . The company is involved in importing,manufacturing and trading  of an wide range of high quality lubricants for passenger cars,light&heavy duty trucks, agricultural machineries, mining and road construction equipments,industrial machineries etc. Also the company trades filters, batteries and other accessories for vehicles.
KAPPA OIL News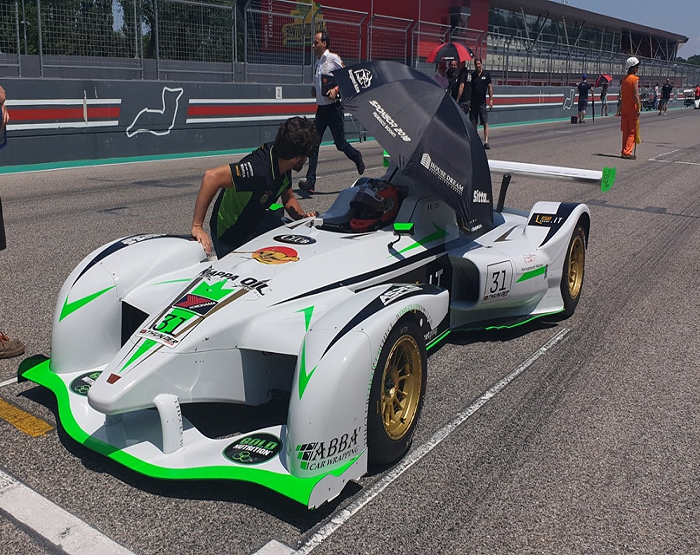 CAMPIONATO ITALIANO SPORT PROTOTIPI 2019
Autopromotec Bologna 2019
The 28th edition of Autopromotec, the biennial international Aftermarket exhibition of automotive equipment, ended successfully on Sunday, May 26, 2019 Bologna, Italy.  The event which took place throughout 17 exhibition Halls and 5 outdoor areas, with a total exhibition area of 162,000 m2, attracted 119,108 professional operators, up by 4.85% compared to 2017, who had the opportunity to meet specialist companies from all sub-sectors of the Aftermarket.
CAMPIONATO ITALIANO SPORT PROTOTIPI 2019
Kappa Oil Sponsor Official. ITALIAN CHAMPIONSHIP SPORT PROTOTYPE
Team: The Club from 17 – 19 May 2019 MISANO – ITALY.
Equip Auto Algeria 2018
From 26 February to 1st March 2018, 275 exhibitors from 19 different countries met with 10,320 trade visitors (+5% vs 2017) including 5% from outside Algeria, who flocked to the exhibition during its 4-day duration to discover their suppliers' ranges and latest products.
Automechanika Frankfurt 2018
Automechanika Frankfurt concluded on 15 September following five trade fair days with a record number of exhibitors, more visitors than in 2016 and a new record for the amount of exhibition space.
Autopromotec Bologna 2017
AUTOPROMOTEC BOLOGNA 2017. From 24 to 28 May 2017, the 27th edition of Autopromotec, the international exhibition of automotive equipment and aftermarket products.
Automechanika Frankfurt 2016
Automechanika Frankfurt 13-17 September 2016: The central theme at the world's largest showcase for the independent aftermarket in 2016 was 'Tomorrow's Service & Mobility'.
EQUIP AUTO PARIS -France (2007)
Organized in Paris, on October 2007, Equip Auto 2007 is an internationally well known fair, with around 1800 worldwide companies participated and 100.000 visitors.
Product Search
Find the best motor oils for your vehicle
OIL GUIDE
Find the right motor oil for your vehicle. Use our Oil Guide to find your model. The best suitable motor oil for your requirements.
YOUTUBE CHANNEL
The Latest German Lubricant Technology Long-Life Power in Motion.
Contact us
The highest  standards
All our products are developed with the best raw materials and take advantage of our engineering skills.
Training is the key to our success
We offer our expertise in training programmes so that our partners can turn passion into real results, benefitting car-lovers across the globe.
Approved by all major European car makers
KAPPA OIL has approvals from all major European car makers.
Address: Highway SH2, Durrës -Tiranë KM 6, Durrës, Albania
Tel: +355 52 264 403
Tel: +355 52 264 402
If you want to become a partner, please contact us and we will be happy to answer any questions you may have.
CONTACT US